Dr. Zhang hosted the branch venue of 10th WACBE World Congress on Bioengineering (online)
From April 22 to 23, 2022, the two-day 10th WACBE World Congress on Bioengineering was held by the World Chinese Biomedical Engineering Association and undertaken by the Department of Biomedical Engineering of Southern University of Science and Technology.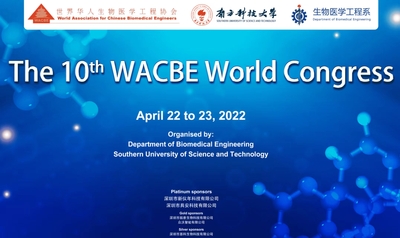 Dr. Zhang introduced Prof. Tzuen-rong Tzeng from Clemson University, Prof. Fong-chin Su from National Cheng Kung University, Prof. Zhen Gu from Zhejiang University and Prof. Guozhen Liu from The Chinese University of Hong Kong (Shenzhen Campus). Afterwards, the experts introduced the research direction and progress of their teams to the participants, and answered all kinds of questions raised by the audience after the report.